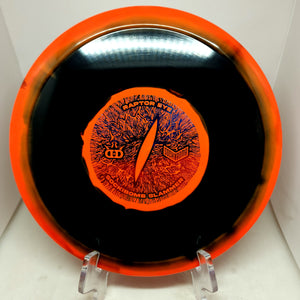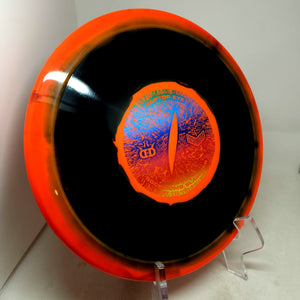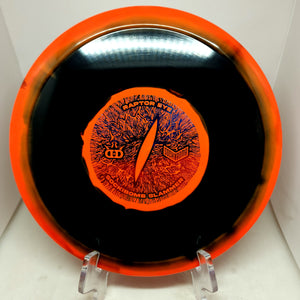 Sockibomb Slammer (Fuzion Ice Raptor Eye)
SockiBomb Slammer Overstable Approach Disc
Speed 3/ Glide 1/ Turn 0.5/ Fade 4
Introducing the Fuzion Ice Sockibomb Slammer! With a classic SockiBomb stock-stamp design, this disc is a must-have for any fan of the 2x world champ.

The Slammer mold, designed by Ricky Wysocki himself, combines the incredible grip of the Slammer with design features from the popular Westside Discs Harp to create the ultimate approach disc.

The Sockibomb Slammer is one of Dynamic Discs most popular molds in 2023 and we're excited to offer it to disc golfers everywhere. Whether you're a seasoned pro or a casual player, the Fuzion Ice Raptor Eye Sockibomb Slammer with the traditional stamp design is sure to be a favorite in your bag. Upgrade your game today with the newest addition to Ricky Wysocki's signature line!