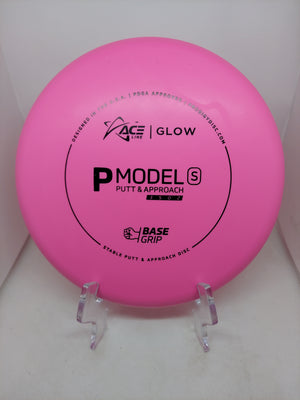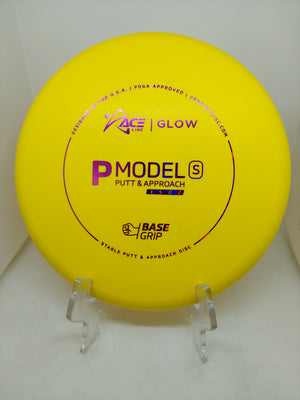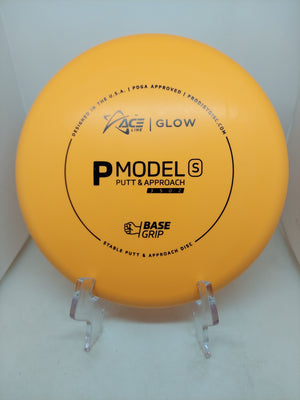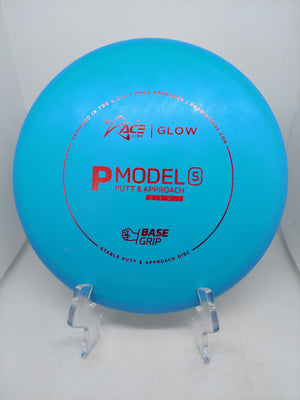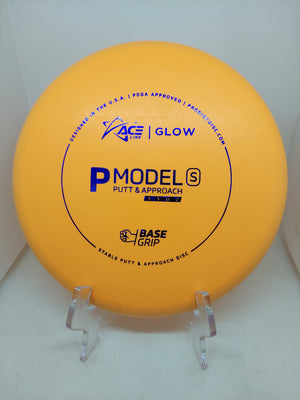 P Model S ( Base Grip Glow )
We are confident BaseGrip GLOW discs are some of the most unique glow options out there with a vibrant array of colors that all glow brightly! We recommend a black light for best results.
The P Model S may have more glide than any other putter on the market coupled with a straight flight and subtle fade. With a slimmer profile and small bead on the rim, it feels great in the hand and offers a consistent, clean release for drives, approaches, and putts.

The glide makes it a great putter, as it stays in the air to find chains from short and longer distances. It also has a soft fade, so you can trust it is going to finish toward the basket. Its comfortable grip, impressive glide, and reliability will make it an instant favorite.