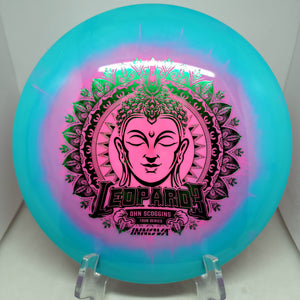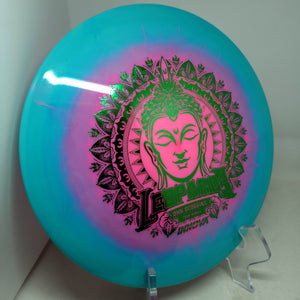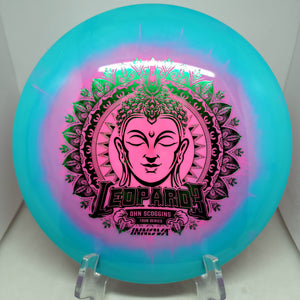 Leopard 3 (Glow Star Halo) Ohn Scoggins Tour Series
Leopard 3 Fairway Driver
Speed 7/ Glide 5/ Turn -2/ Fade 1
The Leopard3 has a nice controllable turn right out of the box. It can be thrown smooth for straighter shots, or harder for more turn. Adjusting the angle of release allows the Leopard3 to be an incredibly versatile fairway driver.
As one of the best putters on tour, Ohn Scoggins knows that as long as she keeps it in the fairway she can compete with anyone. The Halo Leopard3 has enough torque resistance to be thrown hard while allowing for absolute confidence that it will hold any line she gives it. With vibrant new Halo colors, these discs are easier to find, even if they're stalking in the deep grass. Grab a Halo Leopard3 today and Ohn the fairway!
A substantial portion of each sale will benefit Ohn Scoggins and her touring efforts.