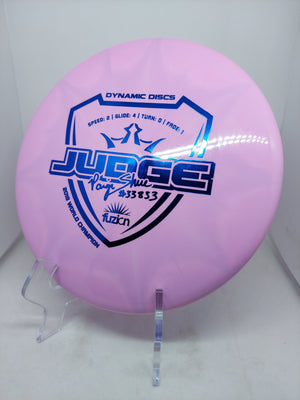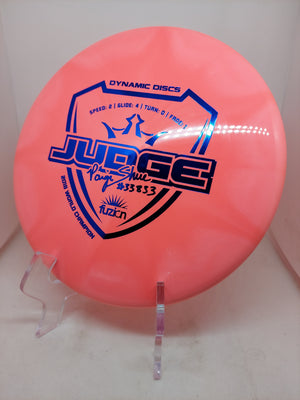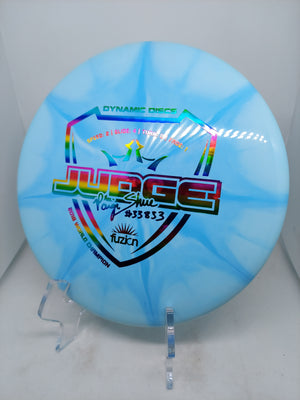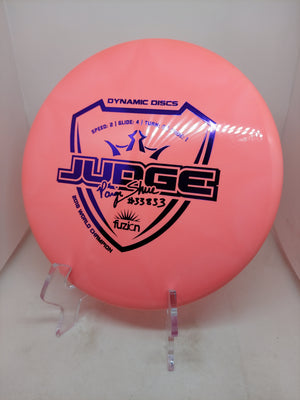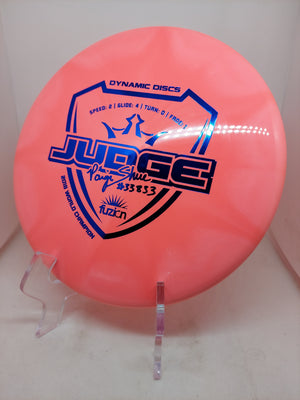 Judge (Fuzion Burst Paige Shue)
Judge Putt & Approach
Speed: 2 Glide: 4 Turn: 0 Fade: 1

About Fuzion:
Fuzion combines the durability of Lucid with an advanced polymer to form a non-transparent blend of plastic. This plastic also provides players with additional grip.
The Judge was Dynamic Discs first putter and won Disc of the Year in 2013 in the Player's Choice Awards. Additionally, The Judge played a HUGE part in helping Paige Shue win her first professional World Title in 2018.

Back by popular demand, we have the Paige Shue Fuzion Burst Judge. This Judge is a fantastic throwing putter. It has a predictable straight flight with consistent glide. Paige is well known for her ability to throw putters. Buy one now and see for yourself why the 2018 World Champ throws these!