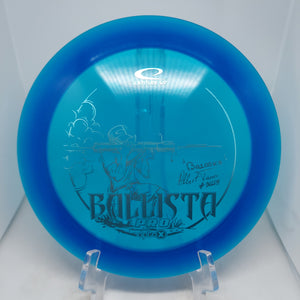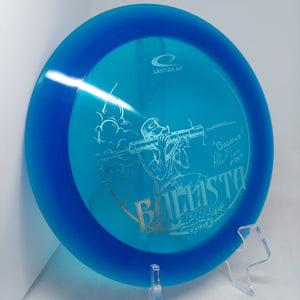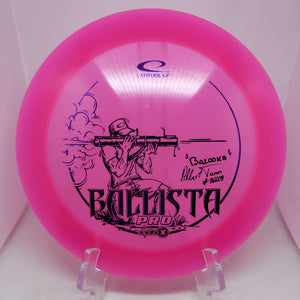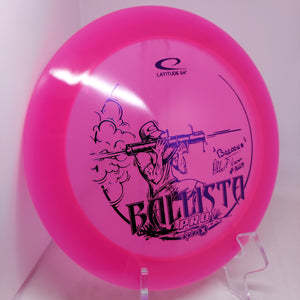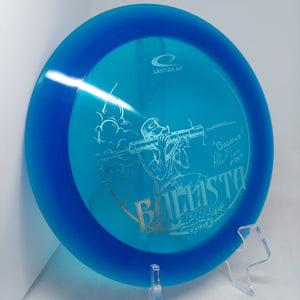 Ballista Pro (Opto -X) Albert Tamm Team Series
Ballista Pro Distance Driver
Speed 14/ Glide 4/ Turn 0/ Fade 3
"My go-to choice for a distance driver. Opto-X Ballista Pro gives me the extra stability that I need to stay on the fairways, without sacrificing the distance. Bazooka approved!" --Albert Tamm

The Ballista Pro is a super fast, overstable distance driver, perfect for someone who throws as far as Albert Tamm. The Opto-X version adds more torque resistance and a stronger fade, meaning Albert can rely on it that much more for long distance shots, even in windy situations. Purchases of the Opto-X Ballista Pro directly benefit Albert's 2021 tour.

Ballista Pro is the big brother to the Ballista, with added stability for experienced players. It is the perfect solution if you are looking for a distance driver that can navigate tight fairways. With a great combination of speed, stability and glide it is the go-to disc for all kinds of distance shots.